Ealaín na Gaeltachta Teo. promotes the development of the contemporary and the traditional arts in the Gaeltacht and is a joint venture between Údarás na Gaeltachta and the Arts Council.
Ealaín na Gaeltachta provides services and grant schemes that support the development of arts organisations and individual artists. We also support training and mentoring support, as well as supporting initiatives that help build the capacity of and infrastructure for the arts in the Gaeltacht.
Three Arts Facilitators are employed by Ealaín na Gaeltachta in the various Gaeltacht regions (Connacht and Co. Meath, Munster, and Donegal) and the Arts Development Executive in Údarás na Gaeltachta oversees the project.
Elaine Scahill
Co-ordinator of Cuisle (Traditional Arts for Youth Programme)
Máire Ní Thuathail Uí Laoi
Administrator of Cuisle (Traditional Arts for Youth Programme)
Ealaín na Gaeltacha Board of Directors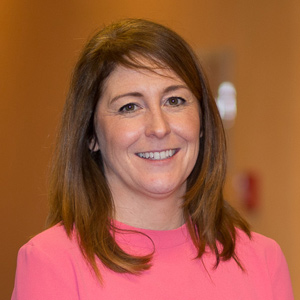 Siubhán Nic Grianna
Chairperson - Language Planning Manager with Údarás na Gaeltachta
Siubhán promotes the work of Údarás and its activities in relation to Irish language planning, enterprise development and job creation. She works closely with organisation such as Ealaín na Gaeltachta and the language planning officers and committees to ensure that the public, other state agencies and all stakeholders are cognisant of the work that Údarás does and supports the active role that the Gaeltacht community play in economic, social, and cultural development of their communities.
Eithne Verling
Director of the Galway City Museum
Eithne Verling is Director of the Galway City Museum, a post she took up in 2013. Since then she has worked and collaborated with local agencies and communities to turn it into Ireland's 11th most popular free tourist attraction. Having graduated in archaeology, she has worked on excavations, in museums and on heritage projects. She worked for eight years with the Dublin based Heritage Council, where she was involved in developing policies and advising museums around the country.
Miriam Ní Néill
Enterprise & Employment Executive
Miriam works in the Enterprise & Employment Division in Údarás and has specific responsibility for client companies in the content creation/audiovisual and life science sectors. Miriam has a keen interest in the arts, particularly amateur drama.
Mary Uí Chadhain
Director of Finance and Business Affairs in TG4
Mary Uí Chadhain lives in Gabhla, Caiseal, Co. Galway. She is Director of Finance and Business Affairs in TG4 and she is also company secretary of TG4. She is currently a Board Member of Údarás na Gaeltachta.
Cathal Goan
Past Director - General of RTÉ
Chief Executive of Teilifís na Gaeilge – TG4 – that began broadcasting in October 1996, he has gained widespread recognition for the inventiveness and variety of its commissioned programming. In 2000 he returned to Dublin as Director of Television Programming at RTÉ and in 2003, he was appointed Director General (CEO) of RTÉ.